Worklife at Qmed Asia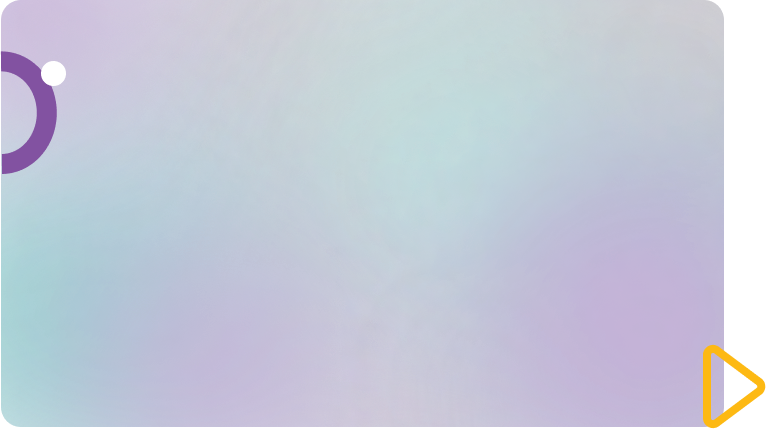 Working with Qmed Asia is more than just a job - it's an opportunity to drive change in the healthcare industry, grow as a professional, and contribute to a more efficient and effective healthcare system. If these values resonate with you, then Qmed Asia could be the perfect fit for your career aspirations.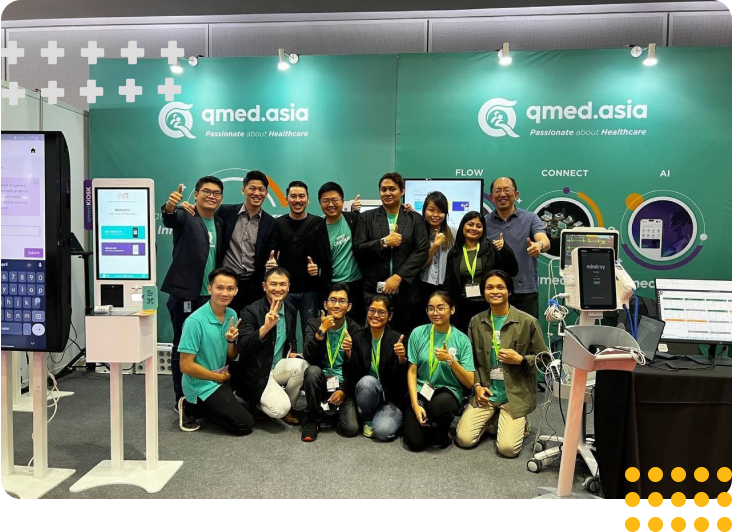 Together Make a Contribution for Better Healthcare
Picture yourself working with Qmed Asia, a leading Quality Healthcare Technology Provider . Every day you show up at work, you are contributing to revolutionizing the healthcare landscape using cutting-edge technology. You're not just an employee, but a critical part of the mission to make healthcare more accessible and efficient.
A Place for Personal & Professional Growth
At Qmed Asia, we believe that Motivation Drives Productivity. Our culture is designed to keep you engaged and motivated. With us, you'll always have a clear sense of purpose and a path towards personal and professional growth.
Respect & Value Your Ideas
We also understand the importance of Empowering Ownership. At Qmed Asia, you won't be a cog in a machine. You'll be encouraged to take ownership of your projects and your role, ensuring that you have a real, tangible impact on our products and services. We respect and value your ideas and initiative. Here, your work matters and makes a difference.
Always Adaptable, Learning, Evolving
Finally, our approach to business is dynamic, mirroring the fast-paced world of healthcare technology. Our Dynamic Business Strategies mean we're always adaptable, constantly learning, and continuously evolving. With Qmed Asia, you'll never be stuck in a rut. You'll be at the forefront of the healthcare tech industry, innovating and transforming alongside the company.
Not just a Company,
But also a Family
Welcome aboard the Qmed Asia journey, where we don't just work together - we grow, play, and celebrate together. We're more than just a company; we're a family that values each person's contribution, and makes sure everyone feels at home.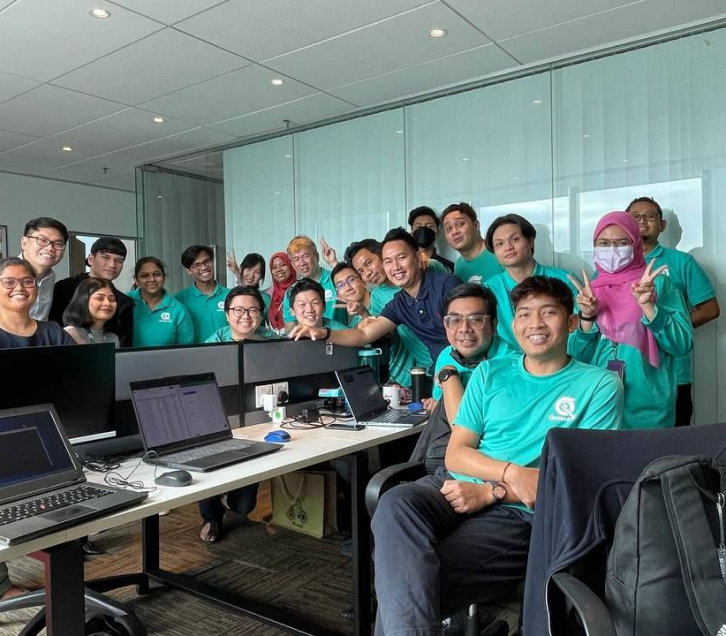 Catch Up as a Family Reunion
We catch up over townhall meetings, where everyone is kept in the loop. It's like our very own family reunion, where we share what's happening and what's up next.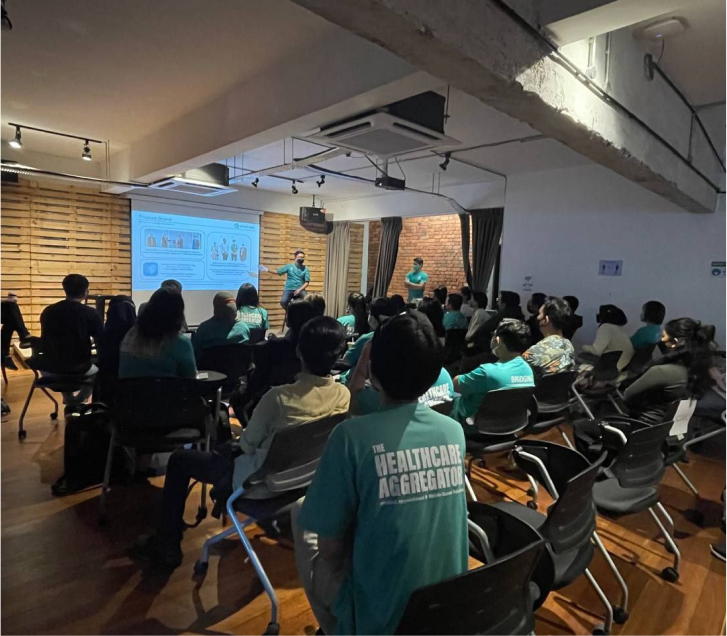 Sports Time Every Week
But it's not all talk. We believe in the mantra - 'All work and no play makes Jack a dull boy'. That's why we bring out our sports spirit every week for a game of badminton. It's about team spirit, health, and of course, a bit of friendly competition.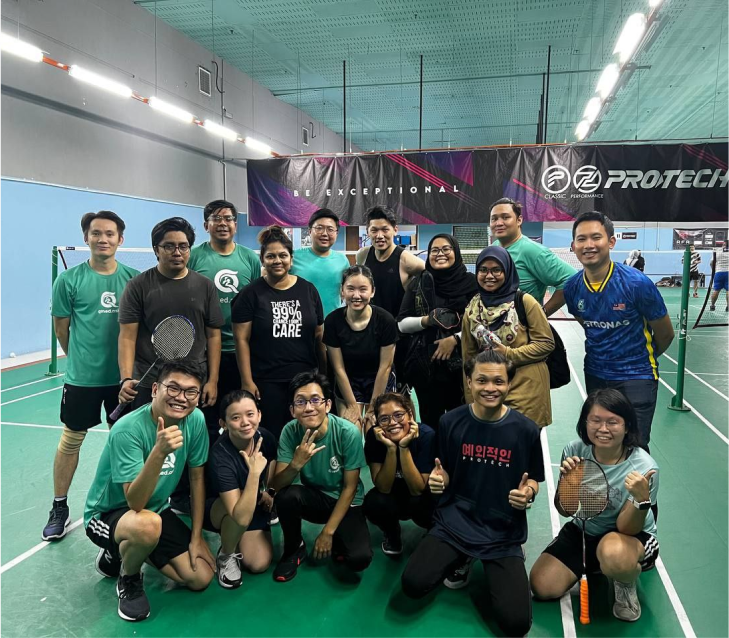 Celebrate Every Special Moment
Celebrations? We're all in. From birthdays to festivals, we love to celebrate every big and small moment. It's like our own ongoing festival where everyone is invited.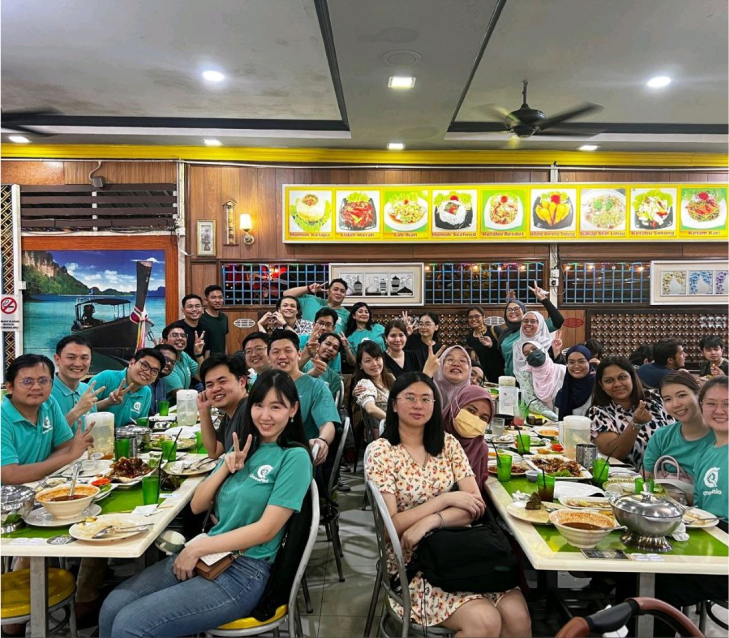 Flexible Working Hours
At Qmed Asia, we understand everyone's work style is different. That's why we have a hybrid working style where you can choose to work from where you feel most comfortable and productive.

We're also about giving you the freedom to manage your own time with flexible working hours. After all, you know your schedule best..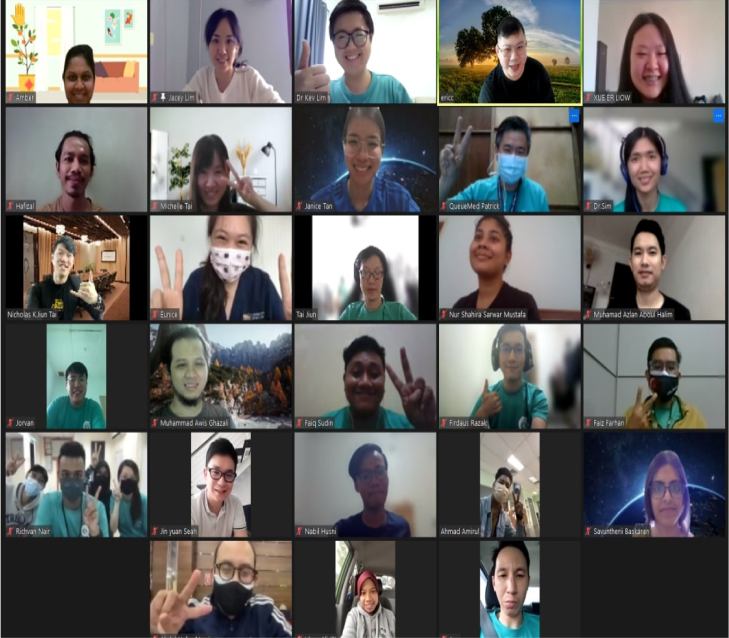 Health Support
And of course, your wellbeing is important to us. We have in-house doctors who are always ready to provide wellness support. It's our way of making sure we're all healthy and ready to give our best.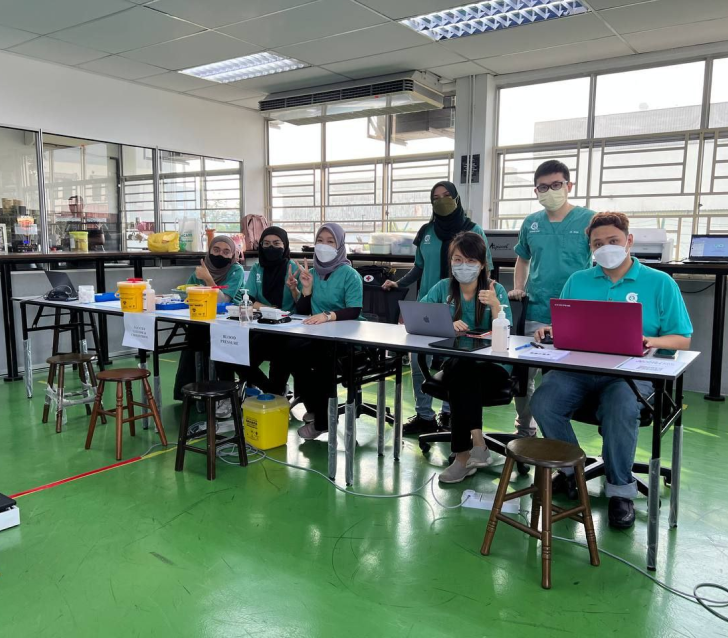 Let's Join Us!
So, if you want to be a part of a team that cares about doing meaningful work, staying healthy, and having a great time together, Qmed Asia is the place to be.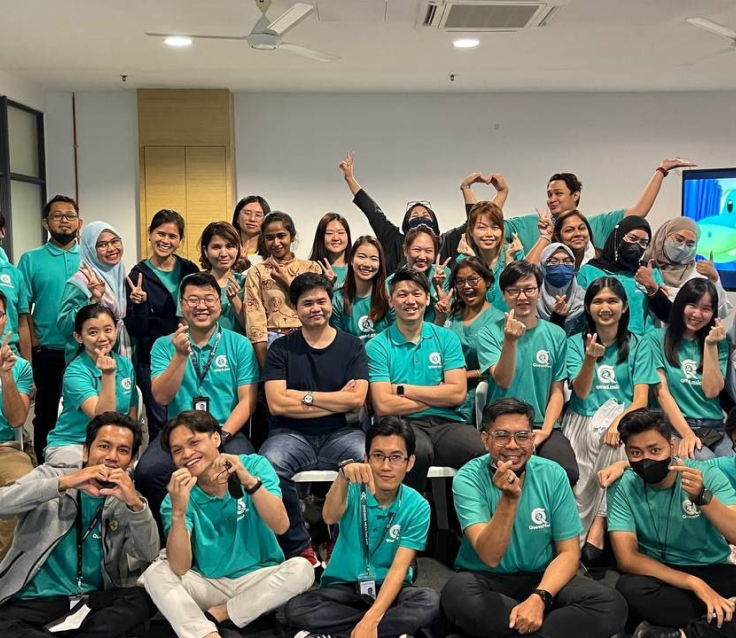 Are you interested?
Then what are you waiting for?
Come join our team!
Let's submit your resume or send us an email to hr@qmed.asia