Best Allergy Test in Malaysia
Qmed Asia offers comprehensive allergy tests at competitive prices in Malaysia. Our allergy tests are performed by our doctors and patients will be provided with expert evaluation once they receive allergy test results.
PACKAGE 1 RM 375
PACKAGE 2 RM 499
(N.P.: RM700++)
RM 375 PACKAGE 1
RM 499 PACKAGE 2
(N.P.: RM700++)
BOOK NOW
What is allergy test?
An allergy or allergen-specific antibody test is a blood test used to diagnose any types of allergies to specific substances for a person who presents with acute or chronic allergy-like symptoms.

Your immune system is your body's natural defence. Allergies occur when your immune system overreacts to something in your environment.

For example, dust/pollen, which is usually harmless, can cause the immune system to overreact, leading to:
• a runny nose
• sneezing
• blocked sinuses
• itchy, watery eyes
• coughing or wheezing
• anaphylactic shock (worst case scenario)

It is estimated that 30 – 40% of the world's population is affected by one or more allergic conditions. About 50% of Malaysians suffer from allergies and according to The World Allergy Organization estimates that asthma is responsible for 250 000 deaths annually. These deaths can be avoided with proper allergy care, as asthma is an allergic disease process.

Allergy testing can determine which particular pollens, moulds or other substances you are allergic to; alternatively, you can avoid your allergy triggers.
Understand The Cause Of Allergy
This test is beneficial for people who experience recurrent symptoms tied to exposures to certain particular foods or environments or if family members are known to have the same allergies. With this knowledge, it is possible to find a treatment solution that addresses the problem.


Take Control Of Your Environment
Many allergens are seasonal and require periodic adjustment. Once you have determined the allergens that cause reactions, you can work to avoid encountering them.
For example, different pollen counts are higher in specific areas, so you can work to avoid encountering them. Simple lifestyle changes can make a big difference once you know what type of allergens cause your immune system to hyperdrive.


Help Make Responsible Choices
Once you have determined the allergens that cause reactions, this knowledge can assist in decision-making for you or your child. You can avoid choices that could put your health at risk. Simple lifestyle changes can certainly make a big difference. For example, an allergy to animal dander could influence a decision on getting a pet.


Find A Precise Treatment Solution
Allergy testing will find the exact allergens that trigger allergic reactions. With this knowledge, various medications and treatment options exist for allergy sufferers. An accurate allergy diagnosis and insights into your current medicines enable your doctor to prescribe the best treatment program for you or your loved ones.


Prevent Severe Consequences
For a small percentage of allergy sufferers, allergies can have fatal consequences. Allergy testing can prevent unnecessary risk and reduce the chance of any severe allergic reactions. In some cases, your doctor may recommend carrying an EpiPen.


Determine If You've Outgrown Your Allergy
Children may outgrow their allergies. For instance, food allergies to milk & eggs are often outgrown once they reach adulthood. This is why allergy testing is essential to know whether a particular substance still poses a risk. If such food groups can cause allergic reactions, doctors should be able to create a manageable diet plan to replace the loss of nutrients to prevent malnutrition among children.
Patients are advised to get enough sleep the night before check-ups.


Our medical team will collect a minimum of 10~12ml of blood in three separate tubes.


The result will be out within 3 to 5 days.


Our careline team will call to set a teleconsultation session for you with our doctor to explain the results finding.
Qmed Asia understands that most allergy test prices can go relatively high, which is why we offer competitive and affordable prices.
Grasses & Moulds
Timothy Grass
Bermuda Grass
Alternaria
Aspergillus
Candida
Cladosporium
Mucor
Mucor
Latex
Food

Total IgE

Wheat

Soybean

Orange

Milk - Cow

Chicken

Peanut

Beef

Egg White

Salmon

Egg Yolk

Codfish

Shrimp

Banana

Crab

Rice, White

Clam

Chocolate

Tuna

Sesame Seed
Pets, Pests, Mites
Dogs
Cockroach Mix
House Dust
Mite, Farinae
Mite, Pteronyssinus
Cats
ARE YOU SUFFERING FROM ALLERGIES?

Get our 107 Allergen Test today!
PRICE: RM499, NORMAL PRICE: RM700++

WHY CHOOSE US?

We cover wide range of foods, pollens, airborne, animals allergens - inclusive 29 common allergens, 2 indoor allergens, 23 pollens, 13 shell /fishes, 6 meats, 5 grains, 7 vegetables, 5 fruits, 7 nuts, 7 animals, 2 insects.

Hurry up! Offer valid from October 2023 to December 2023 only.

Contact us at 03 - 3310 0097
List of Allergens

COMMON

Total IgE

House dust

D. pteronyssinus

D. farinae

Cat epithelium & Dander

Dog Dander

Egg White

Milk

Cockroach

Peanut

Soy Bean

Wheat

Alder

Birch

Oak

Common Ragweed

Japanese Hop

Mugwort

Alternaria alternata

Cladosporium herbarum

Aspergillus fumigatus

Crab

Shrimp

Mackerel

Cultivated rye

CCD

Peach

Apple

Sesame

POLLEN

Sweet Vernal / Orchard grass / Common reed / Bentgrass

Bermuda grass

Timonthy grass

Penicillium notatum

Candida albicans

Hazel

Olive

Maple leaf sycamore

Willow

Cottonwood

White ash

White pine

Japanese cedar

Acacia

Ox-eye daisy

Dandelion

Plantain

Russian Thristle

Goldenrod

Common pigweed

INDOOR

Acarus siro

Tyrohagus putrescentiae

OTHERS

VEGETABLES

Carrot

Potato

Garlic / Onion

Celery

Cucumber

Tomato

FRUITS

Citrus mix

Strawberry

Kiwi / Mango / Banana

NUTS

Sweet Chestnut

Walnut

Hazelnut

Almond/ Pine nut/ Sunflower

Cacao

GRAINS

Barley

Rice

Buckwheat

Yeast, Baker's

Corn

ANIMALS

Mouse/Rat

Rabbit

Guinea Pig

Wool, Sheep

Hamster

Horse

INSECTS

FISHES / SHELL

Codfish

Tuna / Salmon

Plaice / Achovy / Alaska Pollock

Lobster / Pacific squid

Eel

Blue mussel / Oyster / Clam / Scallop

MEATS

Silkworm pupa

Pork

Beef

Chicken

Lamb meat

Cheese, Cheddar Type
How It Works?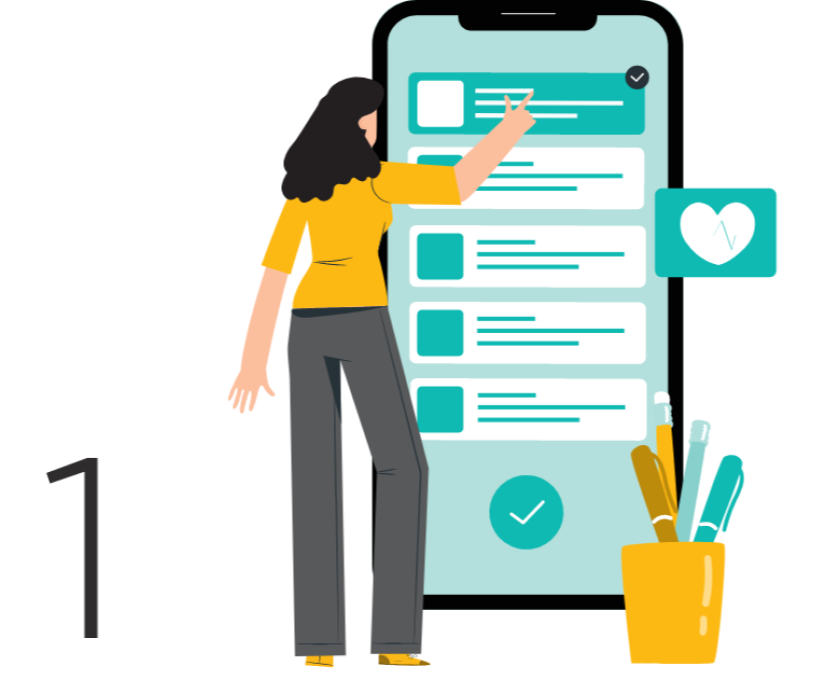 Select Preferred Test
We offer various home-based health screening services for you to choose from.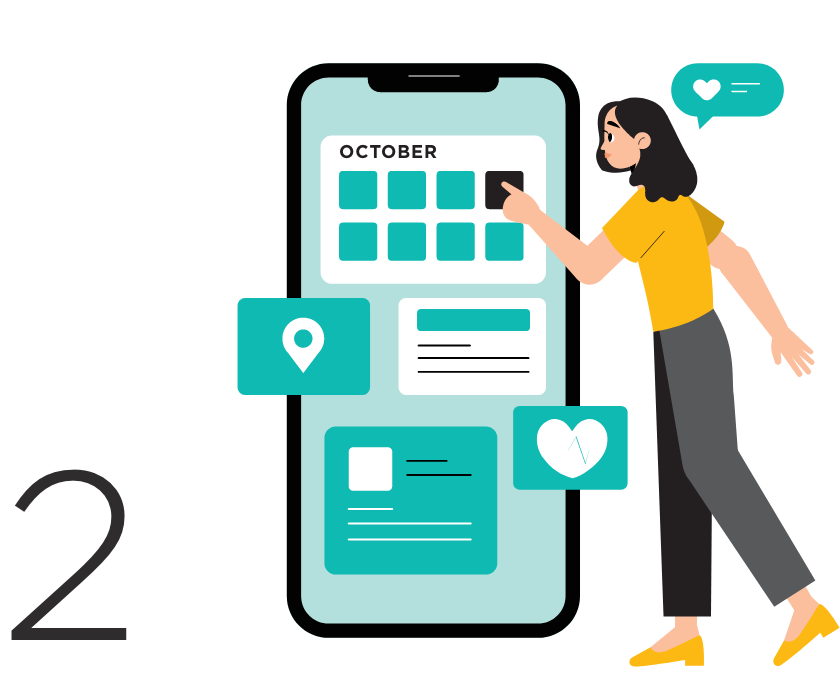 Select Date and Time
Choose your most convenient time, and our medical team will be ringing your doorbell this time tomorrow!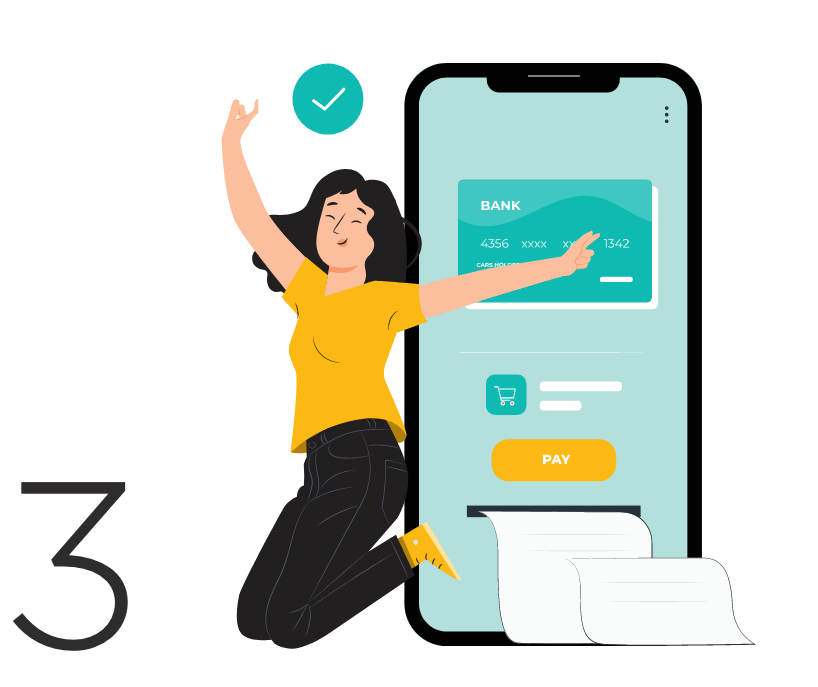 Proceed to Payment
A booking confirmation will be emailed once payment is completed.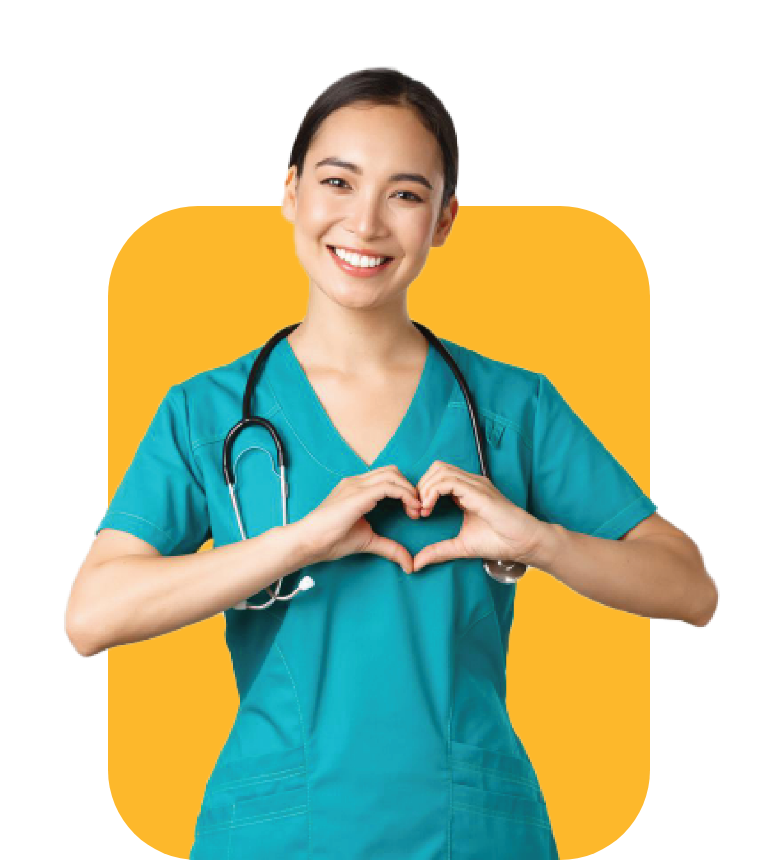 Get your FREE Consultation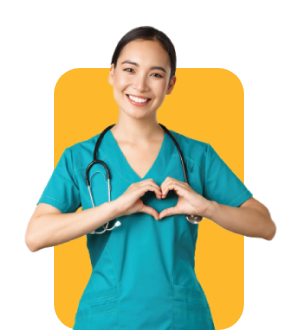 Frequently Asked Questions About Allergy Health Screening
Why should I be aware of my allergens?
Knowing what you are allergic to allows you to prevent the allergen or be prepared beforehand for inadvertent exposure with treatments. While an allergic reaction may appear moderate the first time, it is possible that the allergic reaction will be more severe the second time you contact the allergen. Some allergic responses are potentially fatal.
Can I get an allergy test done online?
Getting curious about knowing your allergies is one way to figure out what are the ways you can live a healthy lifestyle to avoid certain allergens..With Qmed Asia's allergy test, you can get this done easily. All you have to do is book your appointment with Qmed Asia and our team will be there with you every step of the way.
Is there any special preparation required before an allergy test?
No special preparation required. Patients are advised to get enough sleep the night before. Our medical team will collect a minimum of 10~12 ml of blood in three separate tubes.
Is an allergy test expensive?
Getting an allergy test in Malaysia is quite common. Qmed Asia offers comprehensive allergy tests at competitive prices in Malaysia. Our allergy tests are performed by our doctors and patients will be provided with expert evaluation once they receive allergy test results.
What are the common symptoms of allergy?
Allergic reactions depend on the individual – it can be mild or severe. Common symptoms are: Mild: rash / eczema, sneezing, running nose, asthma, otitis (ear infection), swelling Severe symptoms include difficulty breathing, vomiting, and low blood pressure.